Life changing support
LF came to Adullam's Muamba House project in Bolton after being evicted due to anti-social behaviour by another provider of supported housing.
We identified in the initial strength-based assessment that he had ADHD which affected him in daily living. He found it hard to focus on the task at hand and to see what appropriate behaviours were in certain situations.
He told us he had a child on the way with his on/off partner. LF had no familial support and friends were all his young age, so were not considered to be a stable network. Relationships with his mother and other siblings were estranged.
We quickly recognised that the support LF needed most was with dealing with other organisations, most significantly Social Services and acquiring a solicitor with the expected arrival of his unborn child.
Multi-agency meetings
LF gave Muamba staff full permission to liaise with Social Services on his behalf as he struggled to communicate with them. LF and staff, both together and individually, attended many multi-agency meetings via Microsoft Teams. These were vital to map a plan of action for both the young parents to be and the child.
While LF was supported by Muamba staff, we worked with him to maintain his engagement by holding meetings which were mutually agreed regarding times and locations. He found it hard to sit and concentrate in a confined space such as our interview room. Instead, we had meetings in places such as the garden, the communal area and in his communal kitchen.
In these meetings we worked through referrals together with different partner agencies such as Homes for Bolton, Bolton at Home Private Landlord Services and other housing providers. We also supported LF with budgeting tips and skills so he could learn how to better manage his money due to having a low income due to his age.
LF was involved in most coproduction activities and in most, was actively involved in the delivery. He took part in developing the gardens and competed in a resident pool competition in which he won membership to the community grocery store. The boost this win gave to his confidence, the fact it encouraged him to mix with others and introducing him to the grocery store were very positive outcomes.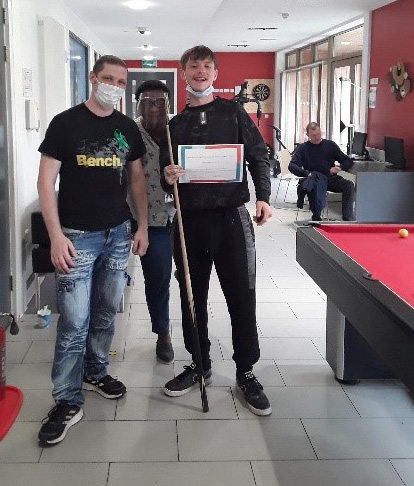 On his second shop, LF was supported by a member of staff who had never been to the community grocery store before. He was more than happy to show and talk the member of staff round the community store and explain how it operated. This gave the member of staff an insight to the store so they could feed back to other service users.
LF's daughter was born while he was residing at Muamba. He managed to rekindle a better relationship with his mum through maturing while at Muamba which enabled him to return home to live with his mum. This put him in an advantageous position with gaining access to his daughter as well as providing a more secure home setting.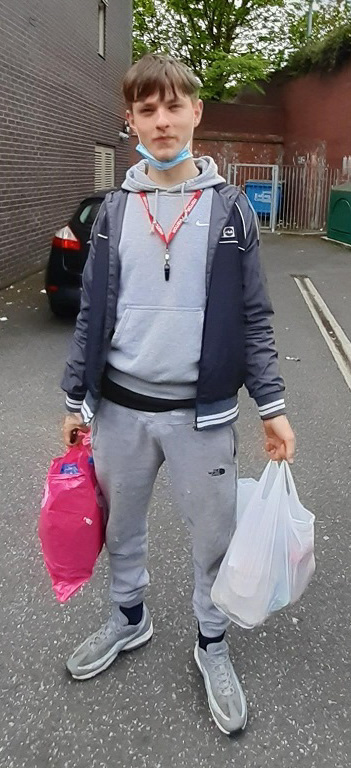 LF came to Muamba a young, vulnerable and chaotic individual and left a more mature, grown-up individual who now has better control of his life decisions.