Halloween happenings
It's October 31, Halloween.
There are various explanations of how it came about, but today it is mainly a reason for themed parties and fun.
For several of our projects it has provided opportunities to get TRS involved in crafts, get-togethers, and trips out.
Terrific work on the theme by our young people's teams in the High Peak has seen residents involved, engaged, and socially active.
They got into the Halloween spirit with residents decorating the projects and their flat doors.
With the scene set, they made a spooky visit to the deep, dark depths of Buxton in the well-known Poole's Cavern.  Team members Dawn and Coreen alongside student social worker Joanne took the plunge with the residents and discovered the wonders that are hidden beneath Buxton.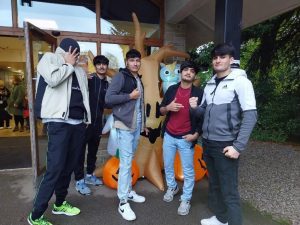 The event was very well supported with 13 people going and all reporting to have really enjoyed the cave and other attractions at the site. The team is still trying to find out who was the one that screamed when the lights were turned out!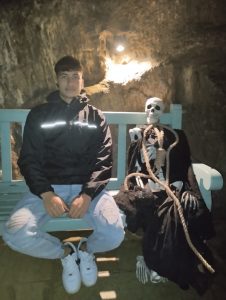 The subterranean trip was followed by impressive pumpkin carving at Adullam's Salisbury House site. The young people were all able to choose a pumpkin and were provided with tools to start carving and shaping their masterpiece.
Tenancy Sustainment Officer Kerry Woodward said: "The level of skill and concentration that was demonstrated was nothing short of fantastic. Some took this more seriously than others but the main thing that we witnessed was young people having great fun, lots of smiles, and also great friendships blossom."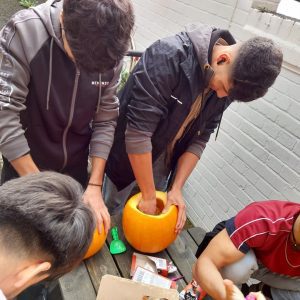 The pumpkins looked absolutely amazing with a nice finishing touch of multi coloured lights being put inside them which means they won't be missed when it goes dark today.

Our Fleet House project in Bolton has also seen residents make an early start on Halloween activities, making suitable decorations and putting them on display in the communal areas of the property. They have had fun making costumes and dressing up too.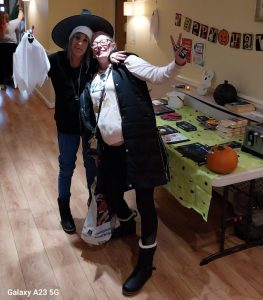 Well done to all the tenants, residents and service users involved so far, and to our brilliant staff for organising and supporting the activities.