A positive year
As we start a new year, it is fitting to look back and reflect on what was achieved in the previous 12 months. There were significant developments and achievements in 2022 for Adullam.
We welcomed new Board members to the Association, including a new Chair. They have brought valuable skills and experience and are settling in well.
New roles were created, and we welcomed new members to the team. We also saw existing staff promoted, the result of people enhancing and adding to their skills and becoming able to assume new responsibilities.
At the beginning of this year we set ourselves the challenges of rebranding and creating a new website. These goals were achieved. We are now projecting a professional, modern image, reflective of our services.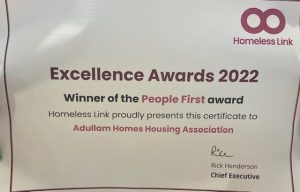 We strengthened our reputation by getting shortlisted for three national awards and winning one of these.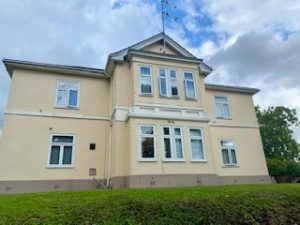 A completely new project (Devonshire House, pictured) was launched in Derbyshire and important existing ones, Liberty House in Salford and Through the Gateway in Bury included, have been retained.
Most importantly, we managed to budget, look after the money we generated, achieved great outcomes for TRS, and keep Adullam safe in turbulent and unpredictable times.
We look forward to the year ahead, to continuing our important work, and to celebrating more positive achievements.